Emiklo yogurt is natural and healthy.
That's why it's so good!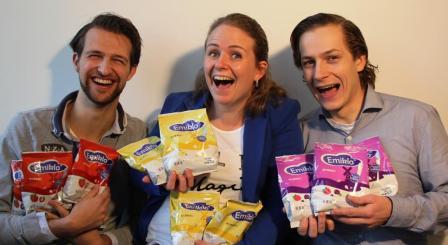 Make your own yogurt at home with Emiklo and enjoy the flavour of Dutch dairy products. Our yogurt contains four different types of bacteria that support the growth of healthy intestinal flora.
To prepare yogurt you only need water and a sachet of Emiklo yogurt powder. This is how making your own yoghurt works; one sachet of yogurt powder will produce one litre of yummy yogurt.
Emiklo is available in six delicious flavours: forest fruits, strawberry. peach, banana, cocos and vanilla.
Emiklo yogurt is suitable for breakfast, as a dessert or as a snack. Try adding some fresh fruit, baking a yogurt cake or making frozen yogurt! We regularly post new recipes on our blog on this website.
You will be pleasantly surprised!